Big enough to cope... ...small enough to care
Handy Andy Car Wash provides hand car washing and valeting services throughout the UK.
So Why would you want to buy a
Handy Andy Car Wash Franchisee?
We have been operating for 13 years.
We have a winning Business Model.
Owning a franchise is a great way to take control of a business while avoiding many of the risks associated with starting up your own. Our excellent training, together with guidance will give you all the tools to help build your business and become successful.
We ensure that all our sites are compliant for environmental, H&S and planning requirements.  
We regularly visit the sites to support your development and the success of your business.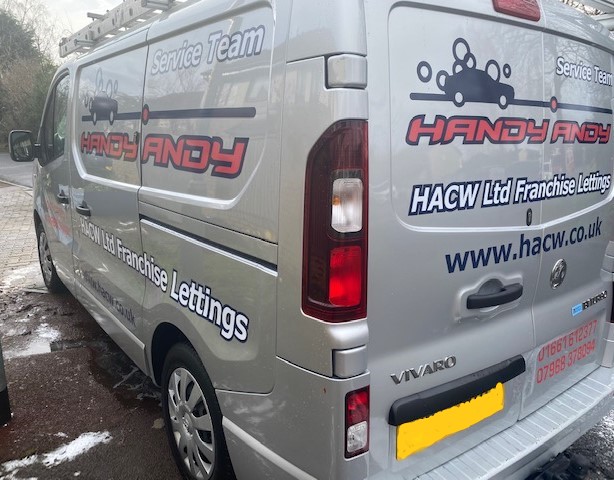 Future locations in 2020/2021
We will have new Car washes opening in the following areas during 2020/21. If interested please give Terry a call on 07968 378094 to discuss further.
Bradford
Cardiff
Gloucester
Grangemouth
Gravesend
Kent
Ipswich
Telford
We currently have the following site(s) for sale during their 5 year lease.
Please contact the Site Operator (details listed below) for more information.
Braehead Car Wash
The site is located within one of the biggest Garden Centre brands in the UK, Dobbies.
Close to the main road which runs toward Intu Braehead Shopping Centre.
The site postcode is: G51 4FB.
This site has been operating since November 2012.
The current lease runs until 30th November 2022.
The site Operator is called Dimitri and his telephone number is: 07769 002800.
Handy Andy Car Wash Centres
Perhaps a car wash franchise might be the answer.
Please give Terry Fullwood a call on 07968 378094, to discuss our current opportunities and future sites across the UK.
Or complete the form below…